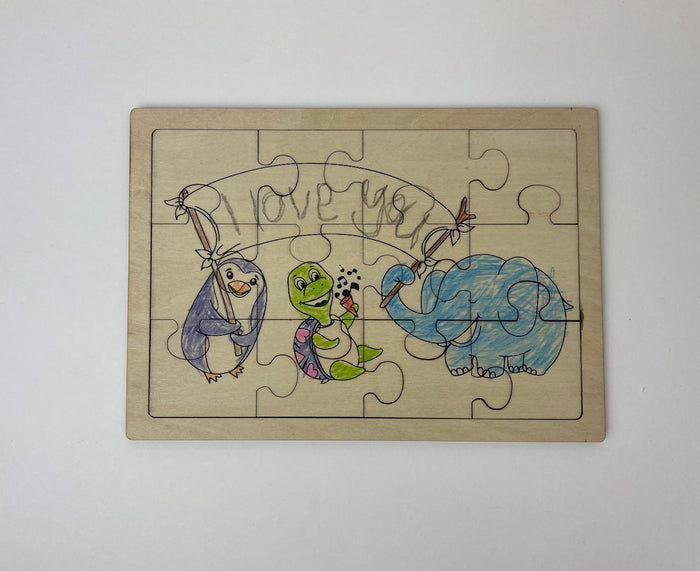 Jigsaw - Wooden
$3.50
Regular price
$5.00
A delightful wooden jigsaw that spans many occasions as the banner can change depending on the reason of the gift. Father's Day, Happy Birthday, or Get Well Soon are three options that immediately come to mind! Your child can colour in the pieces, before giving as a gift to someone special, as part of their enjoyment of the gift on their birthday, or as an activity while they are unwell.
A fantastic take home party gift.
These are 105mm x 210mm in size.
3+ years.